Donate Now
Donate Now
Donate
We are raising funds because of our increased expenses due to COVID-19
Funds are seriously needed for the emergency response to the COVID-19 outbreak. We serve over 500 and have 350 dedicated Team Members.
Due to Vanderheyden's increased expenses to cover the COVID-19 response, we are asking for your financial assistance.
Since many individuals live at Vanderheyden, our agency has to be prepared for isolation which means purchasing cots, bedding, cleaning supplies and medical supplies. Our Team Members are working tirelessly 24/7 to provide for our individuals, adults and families in our community.
Thank you for your greatly-needed donation!
Charitable Giving Incentives: CARES Act lifts the limitations on charitable contributions by individuals who itemize, from 60% of adjusted gross income to 100% and for corporations by increasing the limitation from 10% to 25% of taxable income. Donations to donor-advised-funds would not qualify for the increased deduction. Please consult your tax adviser for more details.
https://vanderheydenhall.networkforgood.com/projects/97060-covid-19-donations
There are many ways to help Vanderheyden.
Donate Now
You can can make a: one time donation, a monthly contribution or a quarterly scheduled donation.
Areas of Need Include: Aging Infrastructure: 24 Buildings, Roads, Water Lines, Transportation, Leaking Roofs, etc.; Educational Supplies and Programs - Career Center; Recreational Equipment and Programs; Furniture, Floors; Landscaping; Comprehensive Fitness and Health Programs; Plus many others.
You can also mail us a check to: Vanderheyden Attn: Development Department | PO Box 219 | 614 Cooper Hill Road | Wynantiskill | NY | 12198


---
Holiday Hope Giving
This program provides gifts and meals to youth, individuals and families every holiday season. The wish list contains items that are asked for most frequently by the residents and families. In addition some of the items listed are basic needs of the residents and families they often go without because they cannot afford them, these items are needed year round.

2020 Holiday Hope Giving Letter and Form
---
Shop for a Cause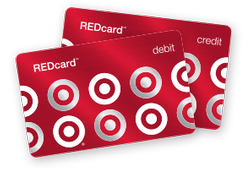 Target will donate 1% of your Credit or Debit REDcard purchases made at Target or Target.com to our school? Go to Target.com and register your card with our school ID 19042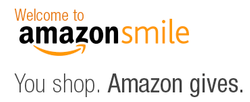 When you shop at AmazonSmile, Amazon donates 0.5% of the purchase price to Vanderheyden, Inc. Bookmark the link AmazonSmile and support us every time you shop.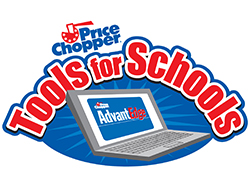 Did you know if you register your Price Chopper Advantage Card with the Tools for Schools program, you earn points to help Vanderheyden get needed equipment such as school supplies? Go to Tools for Schools and register your card with our school. Vanderheyden school number is 15908.
---
Wish Lists
We also created an Amazon wish lists if you want to take a look.
---
Clothing Drop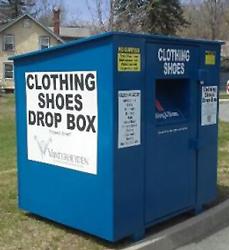 Drop your unwanted clothing and shoes in our new blue box on our school campus parking lot and help Vanderheyden raise money. Acceptable items include all mens, ladies & childrens clothing, handbags, belts, paired shoes & sneakers, household linens, material, stuffed animals, hats and scarves.
American Clothing has been working together with over 200 local organization for over 15 years. The clothing drop box program is designed to raise funds on a year round basis. This method of fundraising has been successful with many non-profit organizations. The clothing is sent throughout the US and then to other countries to be reused.
---
Memorials and Honorings
Vanderheyden graciously accepts donations made in honor or in memory of a loved one. Donors have the option of specifying where they would like their donation dollars to be placed. Every dollar you donate goes towards providing the best possible treatment to the youth, individuals and families entrusted in our care.
Memorial and honor gifts are a wonderful way to remember a loved one or friend or a unique way to celebrate a birthday, anniversary or a special occasion. Your gifts will be used to provide the youth, individuals and families in our care with the tools to empower them to build brighter futures. Click here to Donate Now