Vanderheyden Celebrates Opening of Sanctuary Trail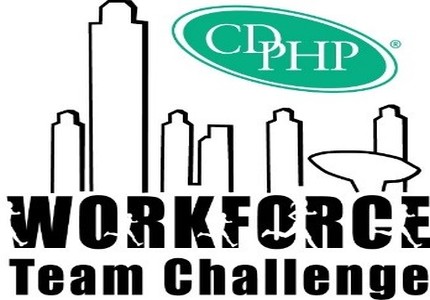 FOR IMMEDIATE RELEASE

Cathy Yudzevich, Vanderheyden, 518-874-4901
Deanna Amore, CDPHP, 518-698-2934

November 9, 2017
***MEDIA ADVISORY***
***10 a.m. Tuesday, Nov. 14, 2017***
Vanderheyden Celebrates Opening of Sanctuary Trail
WYNANTSKILL, NY – Vanderheyden celebrates the opening of its Sanctuary Trail, a natural retreat nestled among the 80 wooded acres of Vanderheyden's property. A longtime vision of the organization, the trail became a reality thanks to more than $14,000 in donations from the 2017 CDPHP® Workforce Team Challenge and the hard work of more than 100 volunteers.
The trail will provide a quiet place for users to take a meditative walk and enjoy numerous fitness activities, such as hiking, biking, snowshoeing, and more.
Dr. John Bennett, CEO at CDPHP and Mark Warner, representing the Hudson-Mohawk Road Runners Club, will join Karen Carpenter Palumbo, CEO at Vanderheyden for the ribbon cutting. Come join us as we officially open the trail and bring a new sense of calm and relaxation to the Capital Region!
Who: Vanderheyden, Hudson-Mohawk Road Runners Club & CDPHP
What: Ribbon Cutting for the Sanctuary Trail
When: 10 a.m. Tuesday, Nov. 14, 2017
Where: Vanderheyden, 614 Cooper Hill Road, Wynantskill 12198
***Excellent Photo, Video and Interview Opportunities***
Vanderheydenbegan as the Troy Orphan Asylum in 1833. In 2018 Vanderheyden will celebrate its 185 anniversary. Today, our facilities provide a safe haven for youth, adults and families who have experienced family disruption, trauma, abuse, emotional difficulty, developmental disability and learning problems. The Richard A. Desrochers Educational Center at Vanderheyden is a Regents accredited 7-12 grade program that provides education to individuals who are at risk of not succeeding at school, and those in need of a special education. Vanderheyden is committed to a family focused, trauma informed, and community based system of care. For more information visit www.vanderheyden.org.
About the CDPHP® Workforce Team Challenge
The CDPHP Workforce Team Challenge is the Albany, NY area's largest road race. The 3.5-mile race, organized by the Hudson-Mohawk Road Runners Club (HMRRC), brings together 10,000 participants from Capital Region businesses and organizations for an evening of entertainment, camaraderie, and healthy fun. Learn more at www.cdphpwtc.com.