Vanderheyden Receives Donation From Stewart's Holiday Match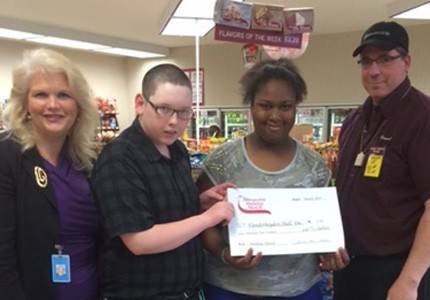 Vanderheyden is delighted to be one of 1,600 local children's charities chosen to receive a grant from the Stewart's Holiday Match. The $4,500 grant Vanderheyden received will go to towards assisting our health, wellness and recreation programs for the children and youth we serve.
Stewart's Holiday Match funds are to be used directly for children 18 years and under in the geographic areas where their shops are located and the money was raised. The success of Stewart's Holiday Match is thanks to Stewart's customers for their generous contributions, and the dedicated shop partners who worked diligently to collect the funds. The Stewart's Holiday Match program has now allocated more than $20 million since the program's inception in 1986. Vanderheyden is very thankful for Stewart's Holiday Match and their customers' willingness to help children and families in our community!